Each year we have a Spring calving season that brings us the results of selective AI breeding and having a bull on site. Our on site bull list included our own RC Tsumani 2 and Heart Throb (Twining / Williams Partnership). Our AI list includes Saddlehorn, Rowdy HR, Painted Savage, and Drop Box. The sire list of female calves born on our property to bred mom's we've acquired include LAR Smokin, Swagger BCB, and Stockton's Cowboy. Unfortunately we lost a CV Call of Duty cow to a lightening strike.
Here are a few of our more recent calves we find interesting.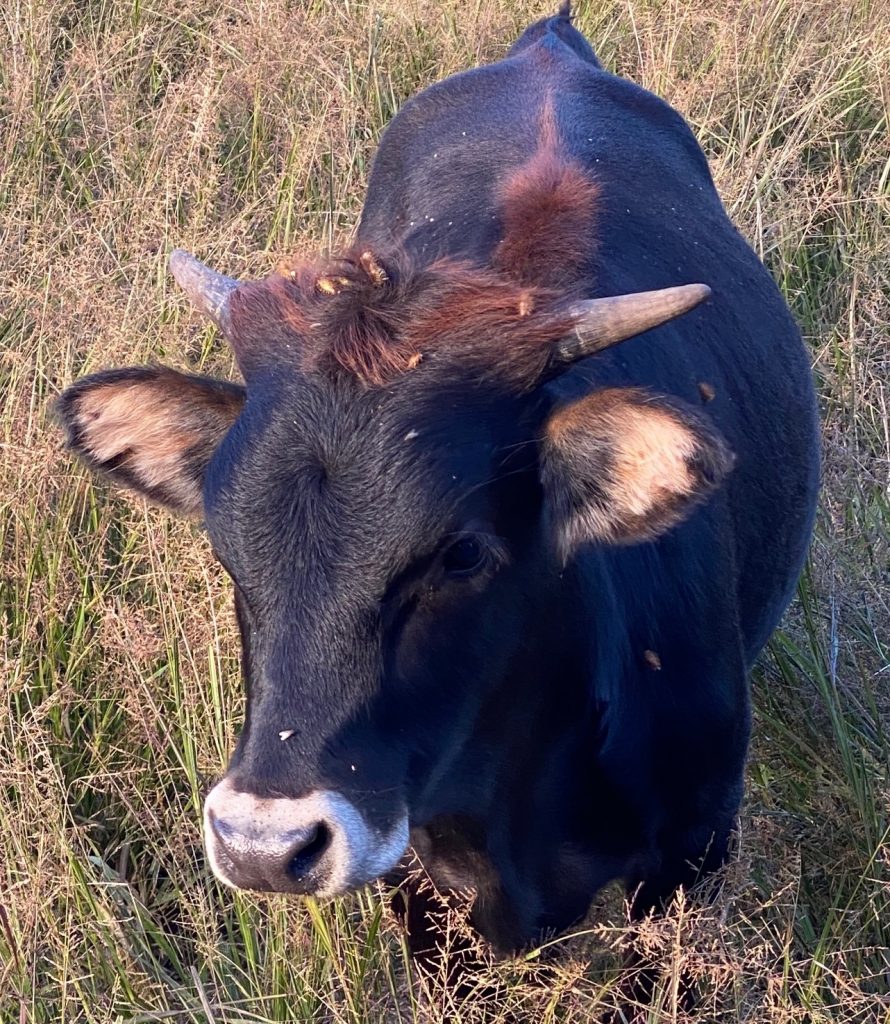 Bronze Penny is the natural breeding product of our own Black Friday and the Twining/Williams partnership Heart Throb. Heart Throb brings the genetics of the industry's longest T2T bull and dam and adds the ability to throw color. Bronze Penny's mom is solid black out of a homozygous black bull. Still, she displays a black body, red head and back, and a white nose, ears, belly, and socks. We are really excited to watch her grow up.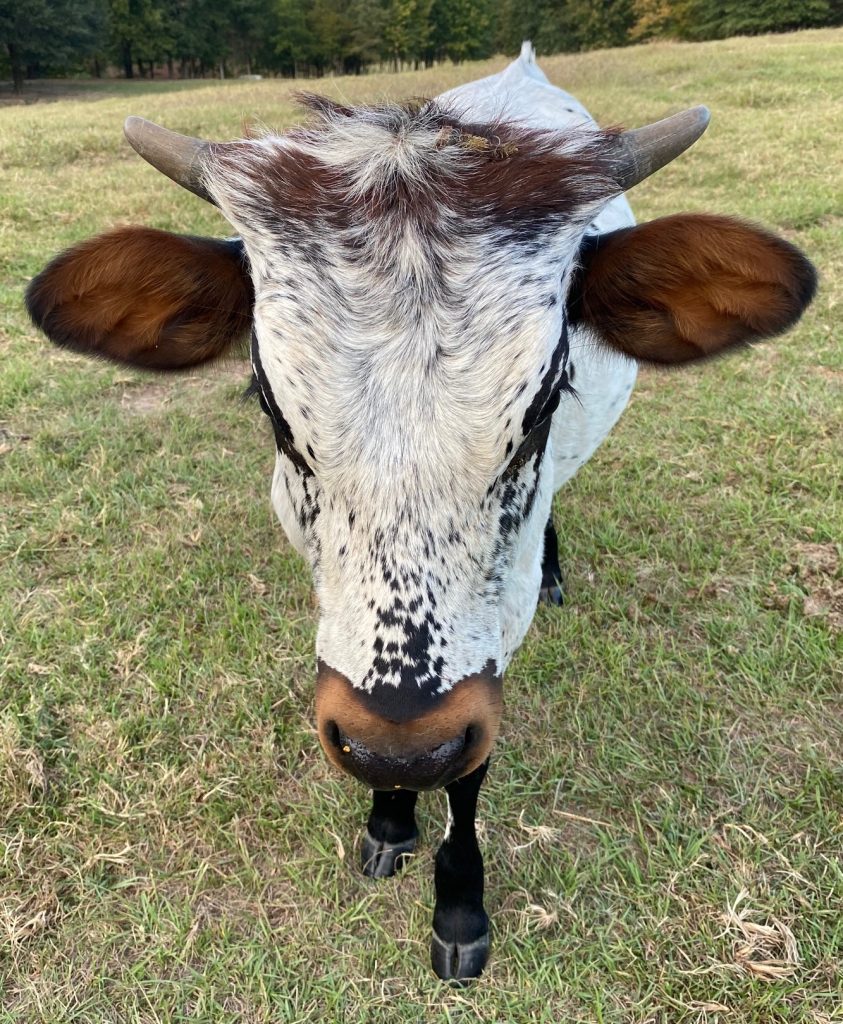 Painted Orchid is the result of us breeding our own Jungle Orchid with Heart Throb. When you take color and breed it with color, you get a classic colorful calf. We are excited to have these genetics in our herd. She's also one of those friendly calves that eats out of your hand a bugs you for more!