The cows and heifers listed on this page were bred on our ranch and considered to be our rising stars.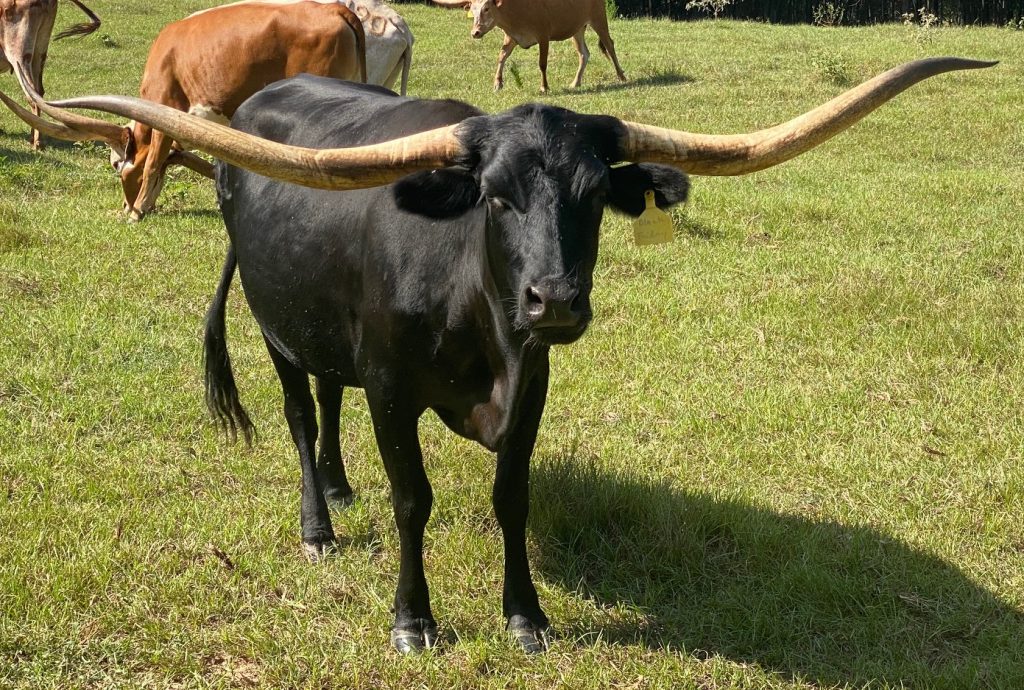 Black Friday is a 4 year old Texas Longhorn cow out of our 77″ TTT Charlotte Leigh and the infamous Saddlehorn (AI) who measures in at 86 1/4″. Black Friday is a calm cow who has aldready delivered a red, white, and black heifer proving Saddlenorn's homozygous black gene did not transfer to her.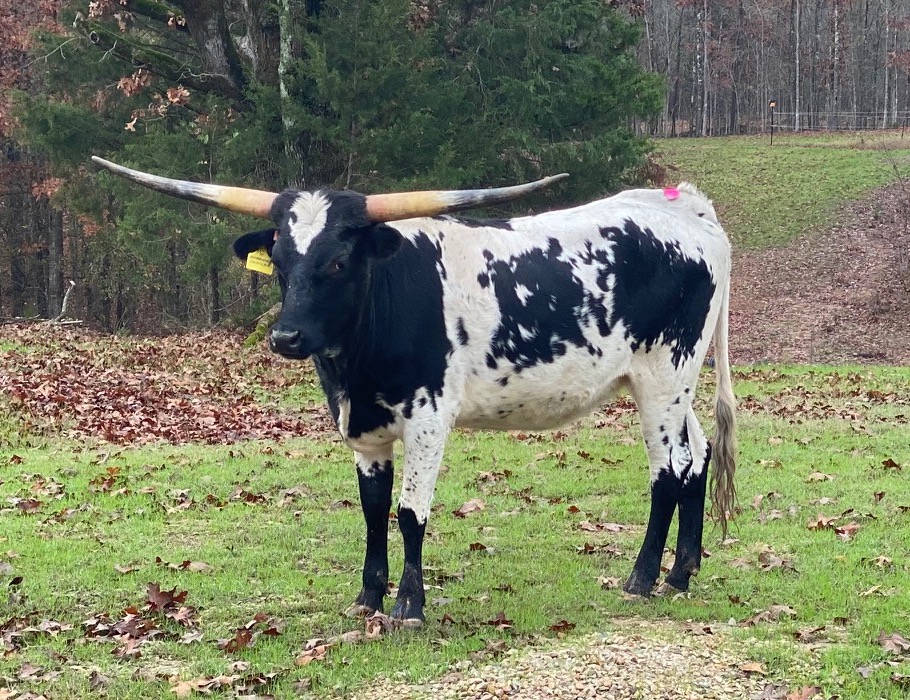 Ambrose Jubilee is a 2 year old heifer who comes out of our elite 80″ TTT KC Jubilee and Harrell Ranches two time Ultimate Bull Champion Rowdy HR (AI). When breeding KC Jubilee, we were looking for some specific traits and reached out to Dale Hunt for guidance. We took his recommendation on Rowdy HR and hit a home run with this heifer. We are looking forward breeding her in the years to come.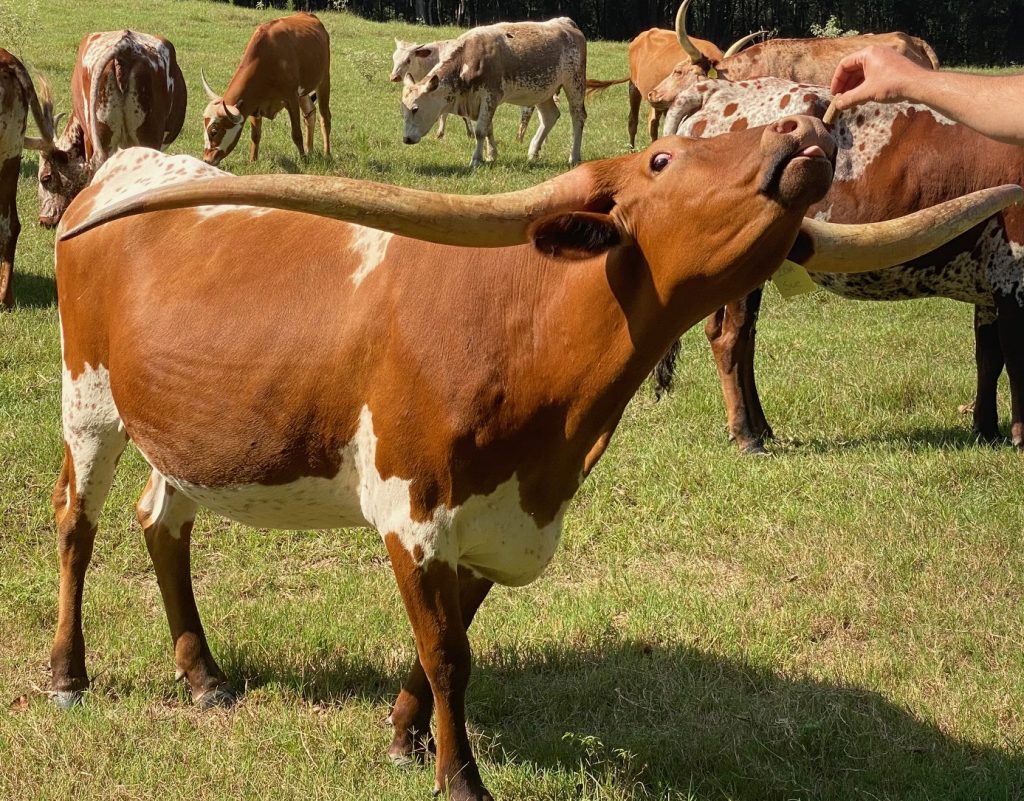 Ida Sue is a 4-year-old cow out of Brent and Cynthia Bolin's Swagger BCB. We bought her dame Jungle Orchid BCB at the 2019 Eddie Wood Sale. On the doorstep of 80″ TTT, her horns are rolling back and will continue to add lateral growth. She's always been friendly and eats directly from your hand. We look forward to years of adding to her genetics in our own breeding program.